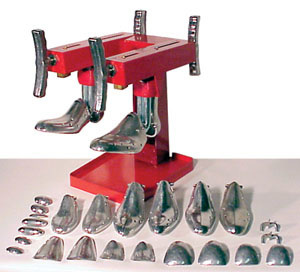 Ball and Ring Stretching:
Stretching the upper of the shoe, using a standard shoe stretcher, or a ball and ring stretcher.
A ball and ring stretcher can be used to stretch a small area over a bony prominence. A standard shoe stretcher can increase the width, depth or volume of the upper – spot stretching also when used in conjunction with metal or wooden plugs.
We Offer Lunch Time and Weekend Appointments.

Call Bloor West Village at 416 239 4122
or
Danforth at 647 435 1240
to arrange an appointment to suit your appointment needs.