Unleashing the Magic of OOfoam: The Revolutionary Comfort of OOFOS Shoes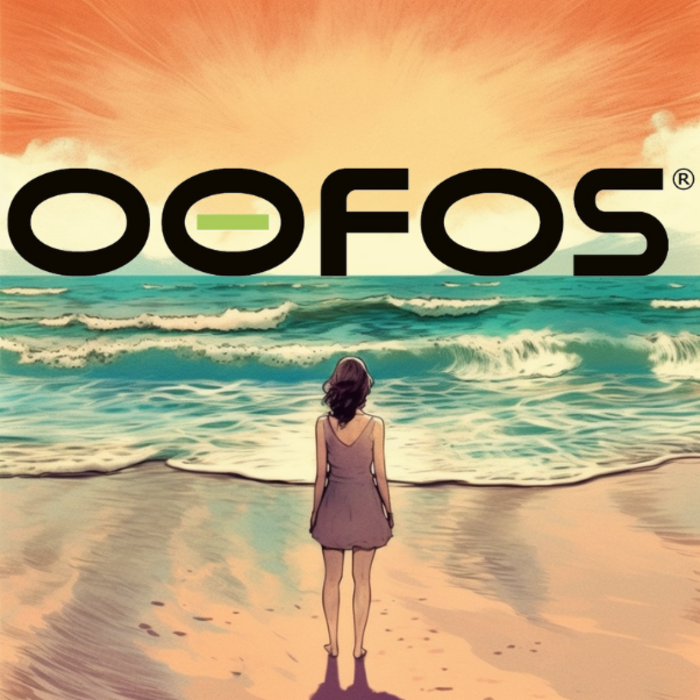 OOFOS shoes have been making waves in the footwear industry for their innovative design and unparalleled comfort. If you're looking for a shoe that can provide cushioning, support, and style, then OOFOS might be the perfect fit for you. But what makes these shoes so special, and why are they good for your feet? In this article, we'll dive deep into the world of OOFOS shoes and explore everything from where they're made to how they're constructed. From their signature OOfoam material to their versatile product lines, we'll take a close look at what makes OOFOS shoes a must-have for anyone who values comfort and functionality in their footwear. So grab a cup of coffee, sit back, and let's explore the world of OOFOS shoes together.
Where are OOFOS Shoes Made?
OOFOS, a renowned American footwear company headquartered in Massachusetts, has gained widespread popularity since its establishment in 2011. While the brand is based in the United States, OOFOS shoes are manufactured in China. Through strategic partnerships with esteemed manufacturers committed to upholding the highest standards of quality and craftsmanship, OOFOS ensures the production of exceptional footwear.
How are OOFOS Shoes Made?
OOFOS shoes are crafted with meticulous attention to detail and innovation. A key component of their construction is the utilization of OOfoam, an exclusive proprietary material. OOfoam is specifically engineered to deliver unparalleled cushioning and support, catering to individuals suffering from foot pain, plantar fasciitis, and other foot-related ailments.
Engineered as a closed-cell foam, OOfoam excels at absorbing impact and minimizing stress on joints and muscles. This extraordinary material remains lightweight and flexible, allowing OOFOS shoes to provide optimal comfort and support without burdening the feet.
Moreover, OOFOS shoes feature a patented footbed design that incorporates a fusion of foam and rubber. This design facilitates excellent arch support and promotes proper alignment of the feet and legs. The footbed's soft and comfortable surface molds to the unique shape of the foot, enhancing overall comfort.
Durability and longevity are essential aspects of OOFOS shoe construction. By employing high-quality materials and employing meticulous manufacturing processes, the brand ensures that their shoes can withstand the rigors of daily wear, providing lasting performance for years to come.
What is OOfoam?
OOfoam stands as a testament to OOFOS' commitment to exceptional footwear. This proprietary foam material combines a blend of synthetic rubber and foam, endowing it with extraordinary properties. The softness, pliability, and lightweight nature of OOfoam make it an ideal choice for integration into footwear.
What Makes OOfoam so Special?
The true magic of OOfoam lies in its remarkable ability to absorb shock and reduce stress on the feet, legs, and back. With every step you take, the impact of your feet striking the ground can often result in discomfort and jarring sensations. However, OOfoam efficiently dissipates this impact, thereby alleviating pain and reducing the risk of injuries.
Furthermore, OOfoam possesses the unique characteristic of conforming to the shape of your foot, delivering a custom fit that is both comfortable and supportive. This adaptive quality helps minimize friction and pressure points, significantly reducing the likelihood of blisters, calluses, and other foot problems. OOfoam truly epitomizes the exceptional nature of OOFOS footwear.
Specific OOFOS Shoe Lines
OOFOS offers several different shoe lines that are designed to meet the needs of different customers. Here are some of the most popular lines:
OOriginal
The OOriginal line features OOFOS' original sandal design, which provides maximum cushioning and support for the feet. The sandals feature a classic flip-flop design, but with a unique footbed that helps to reduce stress on the feet, legs, and back.
OOlala
The OOlala line is a more fashionable version of the OOriginal, with a slimmer design and a variety of color options. These sandals are perfect for people who want to look stylish while still enjoying the comfort and support of OOFOS shoes.
OOmg
The OOmg line features athletic shoes that are designed to provide maximum comfort and support during exercise. These shoes are perfect for runners, walkers, or anyone who wants to stay active without experiencing foot pain or discomfort.
OOahh
The OOahh line features slide sandals that are perfect for post-workout recovery or casual wear. These sandals feature a unique strap design that allows them to be adjusted for a perfect fit, and they also feature the same cushioning and support as other OOFOS shoes.
OOcloog
The OOcloog line features clogs that are perfect for people who spend a lot of time on their feet. These shoes provide excellent cushioning and support, making them ideal for healthcare workers, chefs, or anyone else who needs to be on their feet for long periods of time.
Why are OOFOS Shoes Good for Your Feet?
There are several reasons why OOFOS shoes are considered to be good for your feet:
Cushioning and Support
One of the primary reasons why OOFOS shoes are good for feet is their superior cushioning and support. The OOfoam material used in OOFOS shoes is designed to absorb shock and reduce stress on the feet, legs, and back. This can help to alleviate pain and discomfort caused by plantar fasciitis, heel spurs, or other foot-related issues.
The patented footbed design used in OOFOS shoes provides excellent arch support and helps to align the feet and legs properly. This can help to improve posture, reduce fatigue, and prevent injuries.
Lightweight and Flexible
OOFOS shoes are also lightweight and flexible, which makes them easy to wear for extended periods of time. The soft, pliable OOfoam material conforms to the shape of the foot, providing a custom fit that is both comfortable and supportive. This can help to reduce friction and pressure points, which can lead to blisters, calluses, or other foot problems.
Durable and Long-Lasting
Another reason why OOFOS shoes are good for feet is their durability and longevity. These shoes are constructed using high-quality materials and manufacturing processes that ensure that they will last for years, even with daily wear. This can save you money in the long run, as you won't need to replace your shoes as frequently.
Versatility
OOFOS shoes are also versatile, which makes them ideal for a variety of activities and situations. The OOriginal and OOlala sandals are perfect for casual wear or beach activities, while the OOmg shoes are designed for running, walking, or other forms of exercise. The OOahh slide sandals are great for post-workout recovery, while the OOcloog clogs are perfect for healthcare workers or anyone else who needs to be on their feet for long periods of time.
OOFOS shoes are designed to provide exceptional comfort and support for feet. Their unique materials, construction, and design make them an ideal choice for anyone who wants to reduce foot pain, recover from injuries, or simply enjoy walking, running, or exercising in comfort.

Final Thoughts
OOFOS shoes are a game-changer when it comes to footwear. OOFOS have revolutionized the footwear industry with their innovative design and use of high-quality materials. The magic lies in their proprietary OOfoam, providing exceptional comfort, support, and cushioning for your feet. Whether you're dealing with foot pain, recovering from injuries, or simply seeking everyday comfort, OOFOS shoes are a must-have. Step into a world of happier, healthier feet with OOFOS and experience the difference firsthand.
Be the first to comment...