Lowa Shoes: Quality, Comfort, and Protection for Your Next Adventure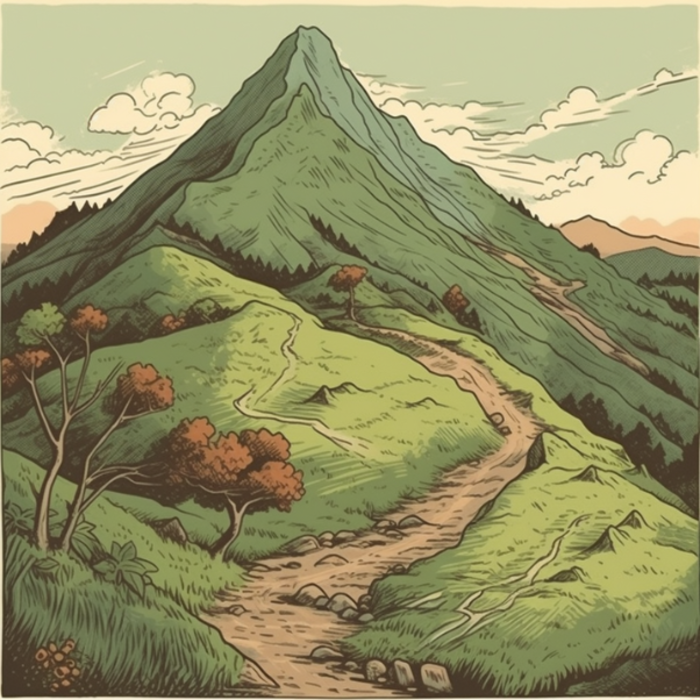 Is Lowa a Reliable Brand for Hiking and Backpacking Boots?
Lowa, a renowned German brand, is widely recognized as a top-notch choice for classic hiking and backpacking boots. Hikers, backpackers, hunters, and soldiers from all corners of the globe trust Lowa with their feet. The brand has successfully built a solid reputation for crafting durable footwear that excels in navigating challenging terrains and handling heavier loads.
Lowa's commitment to quality is evident in the meticulous craftsmanship of their boots. Each pair undergoes rigorous testing and adheres to stringent quality standards. The brand utilizes advanced technologies and premium materials to ensure their boots are both durable and comfortable. Whether you're embarking on a multi-day hiking expedition or trekking through rugged mountain trails, Lowa boots are designed to provide optimal performance and support.
Where are Lowa Shoes Made?
Lowa is a German company, and the majority of their shoes are still made in Germany. Lowa has two factories in Germany, one in Jetzendorf and one in the town of Schweinfurt. These factories employ over 500 people and produce over 2 million pairs of shoes per year. In addition to their factories in Germany, Lowa also has production facilities in Slovakia and Italy.
Lowa is committed to producing shoes of the highest quality, and they take great care in sourcing materials and ensuring that their manufacturing processes are environmentally sustainable. For example, they use leather that is sourced from Europe and the United States, and they only use leather that is a by-product of the food industry. This means that they do not use leather from animals that were specifically raised for their skins.
How are Lowa Shoes Made?
Lowa shoes are made using a combination of traditional craftsmanship and modern technology. Lowa employs master shoemakers who oversee the production of their shoes, and they use the latest technology to ensure that each shoe is made to the highest standards of quality.
The process of making a Lowa shoe begins with the selection of materials. Lowa uses only the highest quality materials, including leather, Gore-Tex, and Vibram rubber. Once the materials have been selected, the shoes are cut using precision machines that ensure each piece is cut to the correct size and shape.
The next step in the process is the lasting, or shaping, of the shoe. This is done by hand, with each shoe being lasted using traditional shoemaking techniques. The shoe is then stitched together using a combination of hand-stitching and machine stitching. Lowa uses a special stitching technique called the Norwegian welt, which provides extra durability and water resistance.
After the shoes have been stitched together, they are finished with a variety of treatments to ensure that they are waterproof and durable. This includes the application of Gore-Tex, a waterproof and breathable membrane that is used in many of Lowa's shoes. The shoes are also treated with a variety of waxes and oils to protect the leather and provide extra durability.
Finally, the shoes are inspected to ensure that they meet Lowa's high standards of quality. Each shoe is checked for defects and any issues are corrected before the shoes are packaged and shipped to retailers around the world.
Specific Lines of Lowa Shoes
Lowa produces a wide variety of shoes for different activities and environments. Some of their most popular lines include:
Renegade
The Renegade line is one of Lowa's most popular lines of hiking shoes. These shoes are designed for use on trails and in the mountains, and they provide excellent support and comfort. The Renegade line includes both men's and women's shoes, and they are available in a variety of colours and styles.
Innox
The Innox line is designed for those who want a lightweight and breathable hiking shoe. These shoes are ideal for warm weather hiking and for those who prefer a more minimal shoe. The Innox line includes both men's and women's shoes, and they are available in a variety of colours.
Locarno
Lowa's Locarno line is a versatile and stylish option for those seeking a shoe that can perform both on and off the trail. These shoes are designed with a sleek and modern look that can easily transition from outdoor adventures to everyday wear. The Locarno line features both low-cut and mid-cut options for men and women, and they come in a range of colours to fit any style.
Nabucco
Lowa's Nabucco line is the ultimate choice for those seeking a rugged and durable hiking shoe. These shoes are designed to withstand the toughest terrain and provide maximum support and protection for your feet. The Nabucco line features a variety of high-cut options for men and women, which are perfect for those who prefer extra ankle support while hiking. These shoes are made with a durable Nubuck leather upper and a Vibram outsole for excellent traction on any surface. The Nabucco line also features a Gore-Tex lining to keep your feet dry in wet conditions. The Lowa Nabucco line is a top choice for serious hikers and outdoor enthusiasts.
What Makes Lowa Shoes Good for Your Feet?
Lowa shoes are designed with the needs of the foot in mind. They are made with high-quality materials that provide excellent support, cushioning, and protection for the feet. Here are some of the features that make Lowa shoes excellent for you:
Support
Lowa shoes are designed to provide excellent support for the feet, particularly for the ankles. Many of their shoes are designed with a high cuff to provide extra support and protection for the ankles. The shoes are also designed with a variety of technologies, such as Monowrap and 3D Flex, which provide additional support and stability for the feet.
Cushioning
Lowa shoes are designed with cushioned midsoles that provide excellent shock absorption. This can be important for those who are hiking on uneven terrain or carrying heavy loads. The cushioned midsole helps to reduce the impact on the feet and can help to prevent injuries such as stress fractures.
Protection
Lowa shoes are designed to protect the feet from the elements and rough terrain, providing a comfortable and secure fit for a variety of outdoor activities. The brand uses high-quality materials to ensure that their shoes can withstand the rigors of challenging environments. Many of their shoes are made with a waterproof and breathable Gore-Tex membrane that helps keep the feet dry and comfortable, even in wet conditions.
Additionally, most Lowa shoes are equipped with toe caps and heel counters that provide added protection against rocks, roots, and other hazards that could cause injury. This protection is essential for preventing foot injuries, which can be especially painful and debilitating in outdoor environments.
Comfort
Lowa shoes are designed with comfort in mind, providing a comfortable fit that allows for prolonged use without causing discomfort or pain. The shoes are made with high-quality materials that are both durable and comfortable. Lowa shoes feature cushioned midsoles that provide excellent shock absorption, reducing the impact on the feet and legs. This feature can be especially beneficial for those who are hiking on uneven terrain or carrying heavy loads.
The shoes are also designed to provide a customized fit, with features such as X-Lacing and Monowrap technology that help to reduce slippage and provide added support. The comfortable fit of Lowa shoes allows for extended use without causing blisters or other foot injuries.
Durability
Lowa shoes are built to last, with high-quality materials and expert craftsmanship that ensures their shoes can withstand the toughest conditions. The brand uses durable leather and synthetic materials to create shoes that are resistant to wear and tear, making them ideal for prolonged use in challenging environments.
In addition to their durable construction, Lowa shoes are also designed to be easy to maintain, with many styles featuring removable insoles and washable components. This feature makes it easy to keep the shoes clean and fresh, even after extended use.
Final Thoughts
Lowa shoes are a top choice for outdoor enthusiasts and professionals who need footwear that can provide comfort, durability, and protection in challenging environments. Whether you're planning a hiking trip, a mountaineering expedition, or any other outdoor adventure, Lowa has a range of shoes to suit your needs. If you're interested in purchasing a pair of Lowa shoes, Check us out at Foot Sensation! We're a professional and trusted company in Canada that offers a wide selection of Lowa footwear. Don't settle for anything less than the best when it comes to your outdoor footwear – choose Lowa and experience the ultimate in quality, comfort, and protection.
Be the first to comment...