HOW AND WHY DID OOFOS START? 
OOFOS was developed by veterans of the athletic footwear industry along with an expert foam chemist. Our mission was to create a new material (OOfoam) that could help fitness enthusiasts and athletes recover in between workouts. Much like sports drinks energy gels help people replenish post-workout, we want OOFOS to be your go-to shoe for taking the stress off feet and joints so that they can rebuild and recover before tomorrow's workout.
WHAT MAKES OOFOS UNIQUE?
OOFOS are constructed from a unique and proprietary, closed-cell foam — we named it OOfoam. You won't find it anywhere but in a pair of OOFOS. When you pick up a pair of OOFOS, the first thing you notice is their incredible lightness. Put them on and you can feel the difference immediately: that's OOfoam. It's a breakthrough in recovery technology, offering 37% more impact absorption than EVA (traditional foam found in athletic shoes).This means that with each step, the impact that travels from your feet up through your body is reduced by more than a third! So instead of stressing tired feet and joints after a workout, OOfoam and the patented OOFOS footbed absorb impact. When you're not exercising, OOfoam gives your whole body the opportunity to relax, rebuild and recover.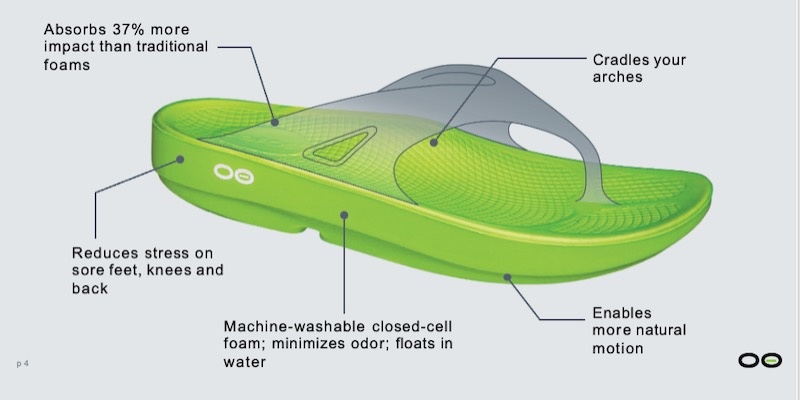 CAN OOFOS REALLY HELP WITH RECOVERY?
Yes! The impact absorption properties of OOFOS really do take pressure off of your joints. This allows you to go about your day after a workout without adding unnecessary stress to feet and joints, giving them time to rejuvenate and recharge. Here are some important findings from our clinical studies.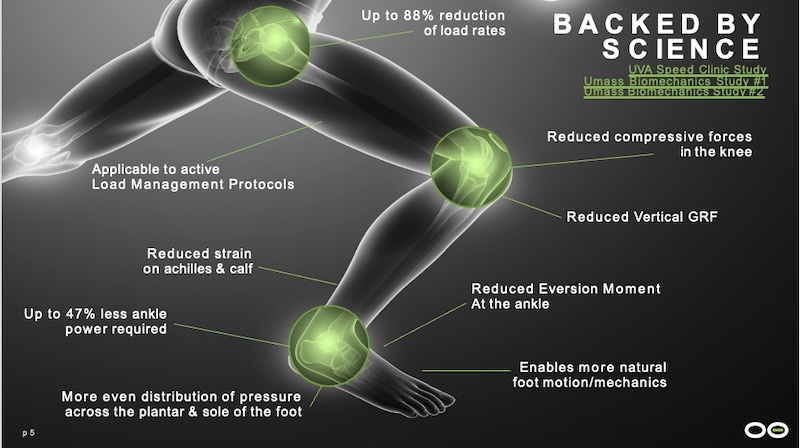 WHO RECOMMENDS OOFOS?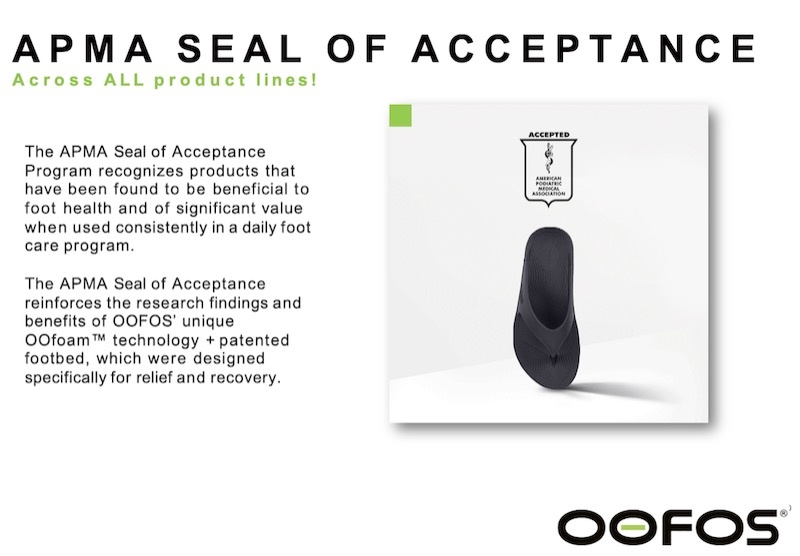 Shop Online or come in to try on a pair
Be the first to comment...